WE KNOW-HOW TO WIN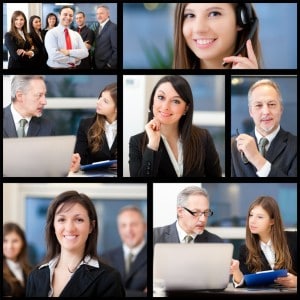 Migration can be very simple and straight forward when you deal with experts in migration law.
Visamagnet is delivering effective strategies and results to people considering work, migrate or study in Australia or New Zealand.
We talk to you about your migration goals and how to make it happen. We will test every possible option in order to find the right solution for you and your families' migration to Australia or New Zealand.
We are known to take on visa applications where the competition said that the client was not eligible - and we still reach positive outcomes. That is because our highly trained team is motivated and experienced in managing a wide range of visa applications.
Our international team at VisaMagnet offers a range of customized and affordable services for individuals and businesses, starting from initial consultation to full visa / sponsorship application lodgment.
To find out how we can help you to maximize your chances of getting your visa approved in the shortest time possible contact us today.
Zsuzsanna Hriczan
"I have finally landed in Australia! I am incredibly excited by the new opportunities given to me to finally pursue my dreams in this amazing country. Of course, none of this would have been possible without Anna and her team. Anna provided excellent advice on the best immigration strategy for me, given my circumstances. As it turned out I had… Read more "Zsuzsanna Hriczan"
Zsuzsanna Hriczan
QUINTILES Australia
Mate Gabri
"I wanted to express our gratitude to you and your office staff. My wife and I have received our permanent visas 2 weeks ago, yet we are still pinching ourselves when we reflect on how simply smooth and fast the entire process was and that this is all real. The success of our visa application had nothing to do with… Read more "Mate Gabri"
Mate Gabri
Senior System Administrator at ASTC
MEET DR ANNA DOBOS - OUR PRINCIPAL MIGRATION AGENT AND LICENSED IMMIGRATION ADVISER
Dr Anna Dobos is well known in the business and immigration communities for her skills, commitment and her ability to solve complex problems, providing successful solutions to Australian & New Zealand immigration and visa needs.
Anna holds a Doctor of Law and Political Sciences Degree from Peter Pazmany Catholic University Law School. She has completed a Graduate Certificate in Migration Law and Practice from Murdoch University in Perth. She also has completed a Graduate Certificate in New Zealand Immigration to meet New Zealand immigration adviser licencing requirements.
Her specialities include but not limited to:
General Skilled Migration (GSM)
Family Migration
Partner Migration
Business and Investor Visas
Temporary Business Sponsorship (457 visas)
Employer Nomination Scheme (ENS)
Regional Sponsored Skilled Migration Scheme (RSMS)
Being a migrant herself, Anna has a sincere desire to help people who wish to obtain permanent or temporary residence in Australia or New Zealand, as obtaining residency of any kind nowadays is becoming an increasingly difficult and complicated procedure.
Anna is very familiar with how it is being a visa applicant, as well as issues new migrants are facing upon their arrival. Her passion and invaluable experience in immigration work has provided her with a framework for understanding different cultures and the process required to ensure the best possible outcome for her clients.
Anna will identify all possible visa options for those who are interested in living, working and studying in Australia or New Zealand. Anna frequently presents seminars and webinars on specific aspects of Australian and New Zealand Immigration Law.
Anna is fluent in Russian, German and Hungarian languages.
For more information view Anna`s profile on LinkedIn.
PROVEN IMMIGRATION STRATEGIES THAT WORK
WHAT WE DO FOR YOU – THE VISAMAGNET DIFFERENCE
1.
Visa and immigration professionals you can trust
Your application is in the best hands with us. Your case is presented in the best possible way with no errors. With our expertise we will make the complex process as simple as possible for you.We are dedicated to provide innovative visa solutions that make all the difference.
2.
Exceptional and proactive service
At Visamagnet, we are committed to providing our clients with exceptional service, every day and we go the extra step to exceed your expectations. We minimise turnaround time and provide proactive and responsive support throughout the entire visa process.
3.
Results, integrity and reputation
Our outstanding reputation is built based on our record of successful visa outcomes. Our team is 100% dedicated to deliver outstanding results and create fantastic new future for our clients and their families in Australia or New Zealand.
OPPORTUNITIES AT VISAMAGNET
We want to hear from you if you are a(n)
Become our Partner – Win more customers and generate more revenue to your business! Partnering with Visamagnet puts the strength of one of the most successful, respected, innovative and fastest growing…

read more

Become our Partner – Win more customers and generate more revenue to your business! Partnering with Visamagnet puts the strength of one of the most successful, respected, innovative and fastest growing…

read more

We are seeking migration agents/lawyers with 5+ years PAE. Second language skills are essential, we would prefer a Spanish, Portugese, Mandarin or German speaking candidate. If you are driven to…

read more